Sarah Beymer
Before Sarah could even stand on her own, she was always one to move and groove to music! A Seattle native, she ventured down to sunny California and earned her Bachelors of Science Degree in Global Business from the University of Redlands. Soon after graduation, she made the official move to Los Angeles to begin pursuing her life long dream of professional dancing. Since then, she has traveled all over the country performing company work involving tap, jazz, bollywood, latin fusion, and more! She's also danced on the big screen including Fox's Glee, Disney Channel's Shake it up, the 2014 film remake of Annie, and most recently the 70th Annual Tony Awards.
As Sarah has always enjoyed living an active lifestyle, she was hooked on Body Conceptions after her first class! The mixture of cardio and sculpting really helps utilize exercise as a celebration of what the body can do! Sarah's goal is for every individual to leave class feeling energized and empowered to take on everything this exciting city has to offer.
---
Kerry Clarke
Kerry Clarke was a dancer for over twenty years. She was a Performing Arts Scholar at The George Washington University in Washington, DC, where she studied both modern dance performance and choreography. She also worked behind the scenes in arts administration at venues such as The Kennedy Center and Lincoln Center for the Performing Arts. She completed her 200 hour Yoga Teacher Training with the Sacred Strength Yoga Education Program in 2010. She became certified in Figure 4, a barre method exclusive to Pure Yoga in 2011, and she also recently began teaching on a megaformer machine.
An overall workout enthusiast, Kerry loves to move and even more so, loves helping people feel and look their best. Her classes are known for their great music, high energy & tough love. You can find her, green juice in hand, bouncing from studio to studio in the craziest of patterned leggings! Kerry recently moved her family to NJ after the birth of her second child. If ever in the Garden State and in need of a workout, seek her out!
---
Mandy Evans-Brown
Mandy is a Jersey girl who began her career as a dancer and who spent 10 years traveling the globe in various productions. In addition to being a Radio City Rockette, she performed with Ben Vereen and Ruthie Henshall in the International touring production of Fosse. She has spent the last several years working as an actress in various independent films, TV, commercials and plays. She also worked at a hospital/educational center guiding autistic and disabled clients in the art of dance.
While cross training for her job as a Radio City Rockette, Mandy developed a passion for Pilates, Yoga and Gyrotonics, which is what kept her healthy and strong for six seasons. She also taught the megaformer at SLT and became a personal trainer. Mandy loves the creative, spontaneous and fun atmosphere of being in a Body Conceptions class. Her strong, disciplined ballet background, coupled with a variety of life experiences, makes her style "Hard Core, Soft Heart"
---
Sarah Fink
From the moment Sarah could walk, she began to dance, and she hasn't stopped moving since. She had her first experience immersed in the music of the Nutcracker three days before she was born, when her mother took her to the Pennsylvania Ballet! After starting to take dance classes as a young child, she was hooked.
Sarah's passion has taken her all over the country, including the University of Utah where she earned a BFA in Ballet Performance, Chicago and New York City, where she has performed with several dance companies. To better understand her body and strengthen her dancing, Sarah became a NASM-certified personal trainer. She strives to help others discover their highest potential as a trainer, and she brings tons of energy, depth, and playfulness to her classes.
Always eager to expand her knowledge, Sarah is an AFPA certified Pre and Postnatal Exercise Specialist. An avid traveler, she also holds a BA in International Studies from the University of Utah and always loves an adventure in a new country (Australia coming soon!). When she is not dancing, working out, or traveling, Sarah loves trying out new recipes, going to a movie, or enjoying time in one of New York's many parks.
---
Allie Harris
Allie Harris is an AFAA certified trainer from Ann Arbor, Michigan. As a young dancer, she performed in more recitals and competitions than she can count. She went on to earn her BFA in Dance and BA in Communications from the University of Michigan, and she moved to New York to pursue her dream to dance soon after she graduated. You can see Allie performing all over the city these days. She also creates her own work as a choreographer, and she teaches dance to young students.
Allie's inability to sit still and her desire to challenge and learn more about her body led her to discover her passion for fitness. After her first class, she was immediately hooked on Body Conceptions' amazing playlist and killer full-body workout. She is excited to share her experience and love of teaching with fellow BoCo buffs!
---
Whitney Hickman
Whitney Hickman is a dancer and teacher originally from Winston-Salem, North Carolina. Dancing since the age of 2 and coming from an athletic background in cheerleading and track, Whitney discovered her love for fitness and training early on.
A graduate from the University of North Carolina at Greensboro, Whitney obtained a B.A in Dance and a B.S in Kinesiology (concentration Sports Medicine). While in school she was also a part of the North Carolina Black Repertory Company. Upon graduation she was the Head Coach of a Collegiate dance team and full time dance teacher before Moving to NY in 2016 to pursue her dreams of performing. Whitney is excited to be joining the Body Conceptions family and can't wait to share her love of dance and fitness in class!
---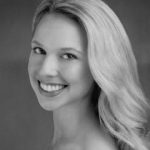 Brittany Hillyer
Brittany is a Georgia native who has been dancing since she was three years old. At 16, she left her hometown in Georgia and moved to New York City to pursue a career in dance. She was a
student at the School of American Ballet and became a member of the New York City Ballet two years later! Brittany performed in over 40 Balanchine Ballets as well as works by Jerome Robbins, Susan Stroman, and Christopher Wheeldon.
After several years performing, Brittany stepped back to pursue a degree in Media Studies at Hunter College. To this day, she continues to be driven by her love of dance and fitness. She believes that a healthy body equals a healthy mind, and she hopes to motivate others with creative dance-inspired workouts.
After taking BoCo classes for over a year and obtaining her personal training certififcation, Brittany is excited to be joining the team!
---
Meghan McFerran
Meghan McFerran is a dancer and journalist from Albany, New York. She recently graduated from Temple University with a B.F.A. in Dance and a B.A. in Journalism. While in college, she was a principal dancer with Eleone Dance Theatre and found her passion for teaching and fitness! This summer, Meghan was an intern at Dance Magazine and is a freelance dance writer for many blogs and magazines.
Meghan is thrilled to be a new instructor at Body Conceptions and excited to share her passion and inspire others in class! For more, check out her website! www.meghanmcferran.com
---
Julia Neto
Julia is a recent grad of Hofstra University with a degree in Dance and a minor in Business. Julia is originally from Massachusetts, but now resides in New York City where she focuses on dance, choreography, and fitness. She is an NASM Certified Personal Trainer, and an IFPA Certified Pre/Post Natal Specialist.
While in school, Julia performed and choreographed numerous pieces, and had the opportunity to choreograph and produce a show of her own works. Throughout her time at Hofstra, her passion for health and fitness grew. She is excited to combine this passion with her love of dance, and share it with her clients. Julia is thrilled to be a part of the BoCo team!
---
Nicole Picard
Nicole is a dancer and fitness professional from Suffield, CT. She graduated from the George Washington University in May 2014 with a B.S. in exercise science and was a scholarship recipient for the GW dance program. Throughout her college years, she was also highly involved in Capital Funk, DC's premiere hip-hop dance crew. After graduating, Nicole decided to pursue dance professionally and shortly after, landed a job dancing for the Brooklynettes, the dance team for the NBA's Brooklyn Nets – which brought her to New York City!
Before BoCo, Nicole was no rookie to the fitness world! She instructed for Pure Barre, and she taught Zumba and dance classes in her hometown and Washington, DC. A cross-country and track star in high school, Nicole continues to be an avid runner and has completed two half marathons! (One in Australia!)
Nicole is so excited to be a part of the BoCo team and to share her love of fitness and dance!!
---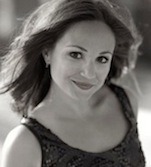 Lauren Rodriguez, Senior Trainer
Lauren is a professional dancer, certified Pilates instructor, certified pre/postnatal exercise specialist, and an enthusiast of all things healthy. She is excited to be back in NYC after performing and teaching in Los Angeles.
Her professional career began in Charlotte, NC with Queen City Jazz Company. After high school, her training continued at The Alvin Ailey School in New York. She has performed with numerous dance companies and has appeared in several plays and films. While at Ailey, Lauren was introduced to Pilates as a part of her dance training. She also worked there as a Physical Therapist Aide, giving her an intimate knowledge of how the body responds to exertion and injury. After a knee injury that resulted in surgery and prolonged rehabilitation, Lauren turned again to Pilates to help rebuild and maintain her dancer condition.
Now she is back on her feet and better than ever. Lauren is happy to continue to pass on her passion for helping others discover the joy of movement and all the benefits that come with it!