If you've seen the blog posts and pics this year, you know that Body Conceptions has created a strong connection with Fit for Broadway and its founder, Jane Jourdan. Jane writes about health and wellness in the Broadway community, and Mahri's Broadway musical theater background connects perfectly with Jane's mission.
Mahri's most recent collaboration with Jane at lululemon in Soho celebrating "Fueling Happiness through Theatre and Dance" with cast members of the Broadway show, On Your Feet, was a huge success. Read Kathleen O'Neill's piece and check out her pics documenting the fun-filled night. And stay tuned in the next year for even more Broadway events and exciting collaborations!
**************************************
It was chilly the evening of the #FuelingHappiness event, but the hosts sure brought the heat to lululemon SoHo. Guests were treated to $20 gift cards upon their arrival and perused the endless racks of the highest quality athleisure. Their arms were piled high with clothes, and the super-friendly associates helped them choose the best options.
Once everyone was decked out in lululemon gear, it was time to get the party started. Clothing displays were pushed aside to expose a vast dance floor, and Latin music emitted through the speaker system. Jane, the mastermind behind the Fit For Broadway blog, brought the talented cast of the Broadway show, On Your Feet (Luis Salgado, Hector Maisonet, Brett Sturgis and Nina Larfarga) to lead a fun warm up.
Our own Mahri of Body Conceptions pumped up the energy level with a high intensity cardio workout. Her uplifting tone of voice and encouraging comments kept everyone in the studio – dancers, yogis, and Broadway stars alike – completely motivated.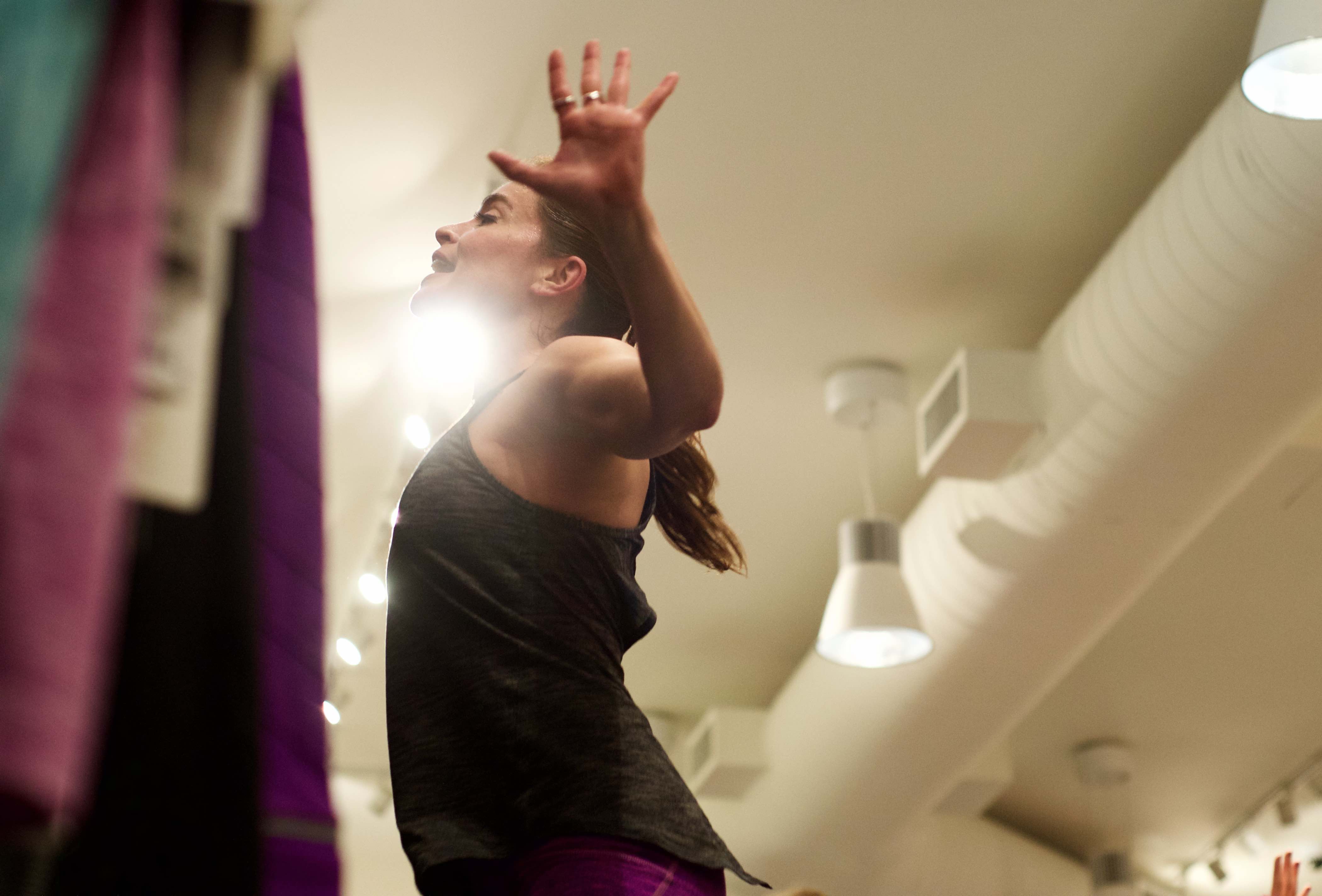 Even the sales associates couldn't help but take a break from closing up the registers to get in on the action.
The lights dimmed and the music transitioned to a more calm and soothing sound for the cool down. The room radiated with a sense of relief, satisfaction, and happiness as everyone stretched out their limbs. There's nothing better than that feeling you experience right after you've worked your body to its core and are giving it the nice stretch it deserves. But in this case, it DID get better with the help of Tiny Empire, which had a table of organic, raw, pressed juices set up and ready to be enjoyed.
While the guests sipped on their refreshments, they scanned the displays of My Intent bracelets (handmade pieces that reflect various meaningful intentions) and Hickies (cool shoelace substitutes that turn any sneakers into slip-ons). Everyone was in great spirits, making new friends, and catching up with old ones. The raffle winners were announced, winning prizes that included a personalized shopping experience with LuluLemon SoHo and a gift card to Birch Coffee. No one went home empty handed because goodie bags filled to the brim with treats were handed out at the end of the evening.
Liquid IV, Yuve , Maple Water, Perfect Bar, Haus Urban Skincare, Hickies, R.Evolución Latina
Then everyone circled up, and lululemon Soho Manager Erin reinstated the purpose behind the evening: To spread positive energy, kindness, and of course, to fuel happiness. It can be done in a number of ways, including donating your time to R.Evolucion Latina (an affiliate of Broadway Cares and Equity Fights AIDS) by teaching dance lessons to underprivileged artists. Gabriela Garcia was there as a representative, and told the heartwarming story of how the program came to be. She had lived her dream of performing on Broadway but was eager for more, so she decided to give back.
One by one, the cast members of On Your Feet also shared their touching stories. Although everyone faced different struggles, the one commonality was that each of them had experienced something preventing them from pursuing theater and dance as a full time career at one point in their lives. Yet each of them found the courage and strength to persevere. And now they're all living their dream without regrets. Luis' adorable son, Hikari, could not contain his excitement, and ran towards his father. Then he prompted Luis to get up and dance– it was absolutely precious!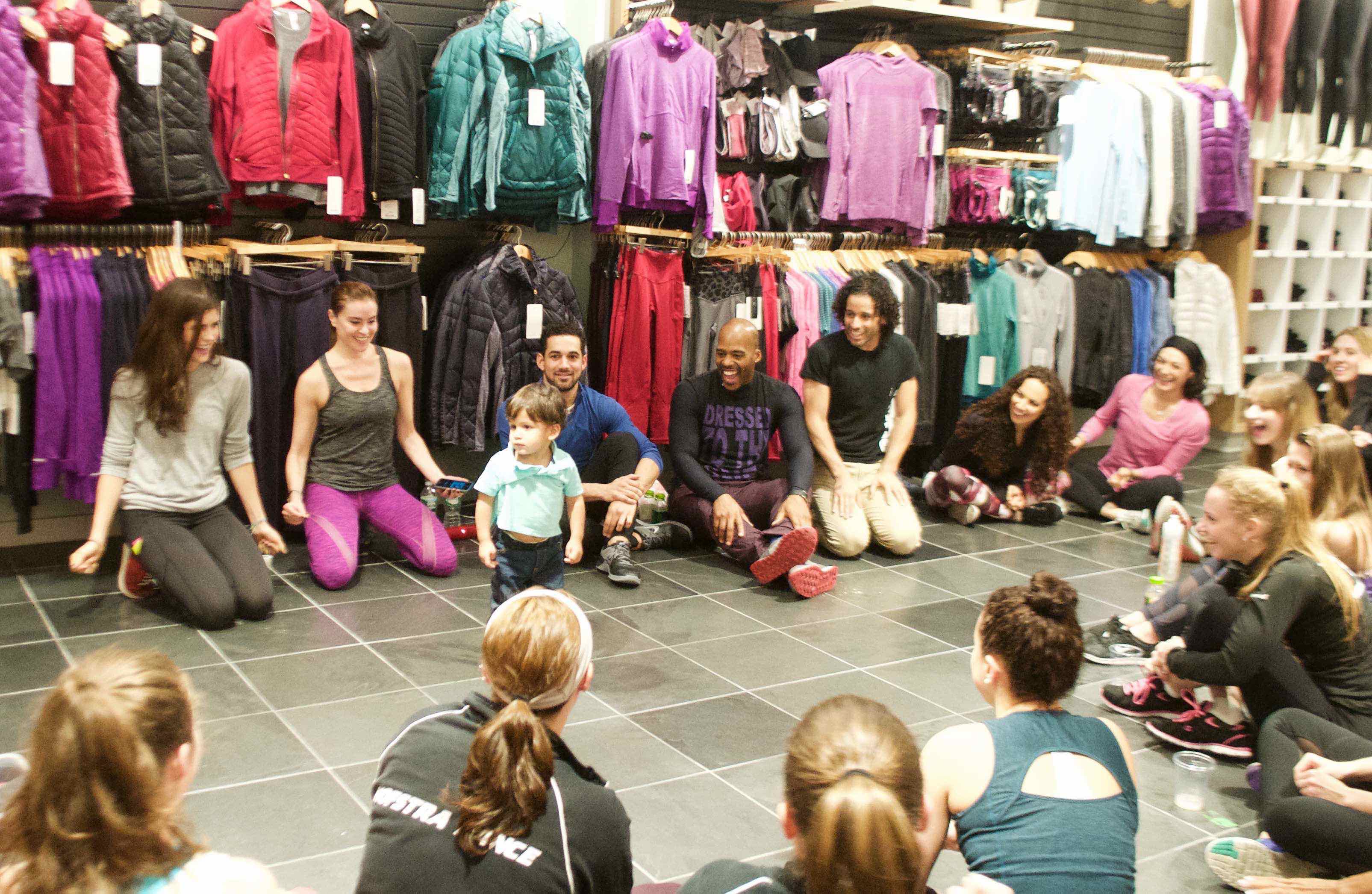 Jane could not have been more accurate in saying it's hard to find a sense of community in the vast city of New York. But through theater and fitness, she has been able to find just that. And Mahri's words also hit close to home. It's easy to get consumed in a tunnel-vision mindset, only focusing on achieving one serious accomplishment after the next, while letting the world around you pass by. It is not until you take a moment to pick your head up and just look; become aware of the beauty that surrounds you every day and embrace it. Find what makes you truly happy and be fearless in chasing it. That's what Mahri did, and she's built not only a fitness empire, but a family. Clients look forward to BoCo classes and personal sessions because the trainers know more than just their names; they know their stories—and they're actually friends. Fun events like this one are just the cherry on top of the cake.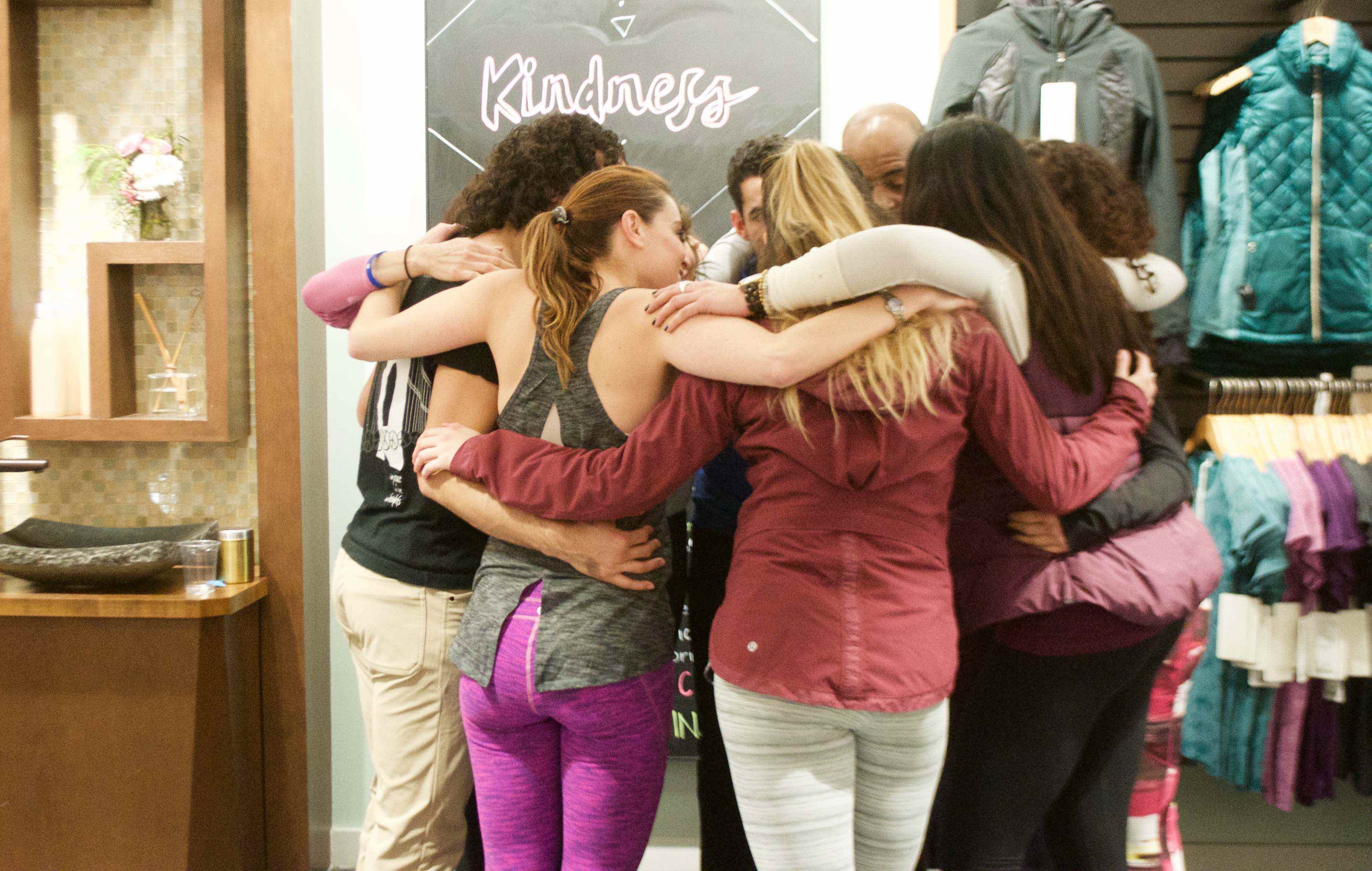 https://bodyconceptions.com/wp-content/uploads/Fuel-Mahri-Inspire-copy-scaled.jpg
1736
2560
bodyconceptions
http://bodyconceptions.com/wp-content/uploads/bodyconception-logo.png
bodyconceptions
2015-12-26 13:40:25
2015-12-26 16:51:00
Broadway Stars Teamed Up With Fitness Professionals at LuluLemon To #FuelHappiness: Find Out What Went Down!