It was so exciting to see Ashley Adamek at our instructor audition.  I have known Ashley through the musical theater business and have always admired her as a dancer.  And there she was at BoCo!  I'm thrilled to welcome her as one of the newest additions to our team.
Ashley has had a varied background in show business, including performing in the Broadway production of Spiderman and touring with Chicago.  These credits are impressive of course (and I tell everyone!), but more important to me is Ashley's sweetness, strength, hard work, and integrity both in and out of the fitness studio.
Find out more about Ashley here – and definitely try one of her challenging classes (especially her Saturday morning BoCo Bootcamp!).  You'll be in for a treat!
~Mahri
************************************
Full name: 
Ashley Adamek
Where did you grow up?  
I lived in Vernon, CT until I was 10, and then I moved to Raleigh, NC
What's your biggest passion? 
Dancing
Tell me about your career. Have you changed directions? If so, why? 
Dancing has always always been what I love to do and always will, but the business of dancing can be tough mentally, physically, and emotionally.  It's especially hard when you pour your heart and soul into it without any other outlet except for maybe a "survival" job that you hate but that sustains you between dance jobs.  I got into fitness because it provides a great outlet from dancing.  I can have fun with both, and my focus has shifted to splitting my passion between the two.  At the end of the day I think it's made me have a healthier relationship with the business of dance, too.
What do you wish you knew when you were younger?  
Don't let anyone intimidate you.
What's your fitness fashion style?  
Funky, edgy, fun!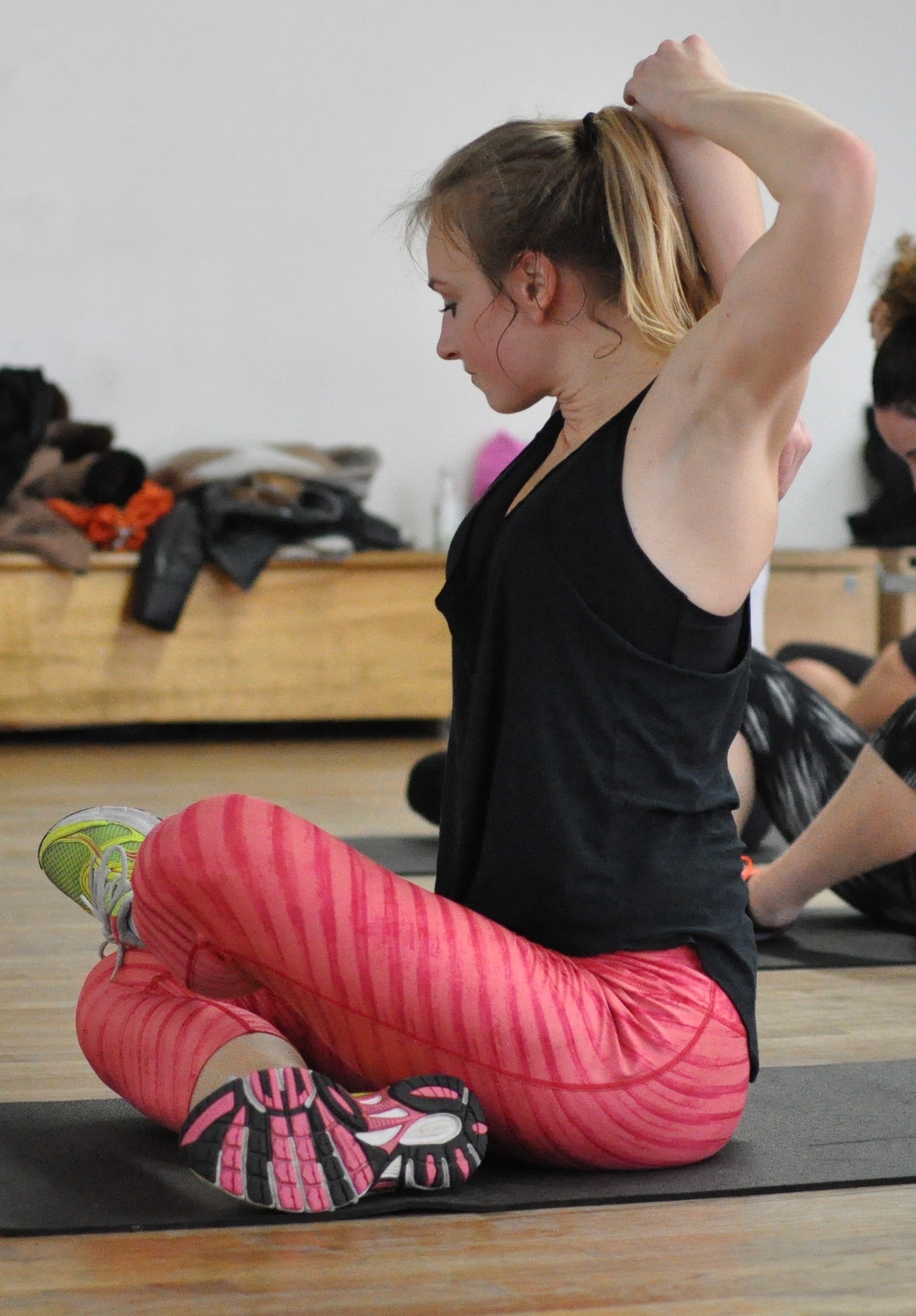 What's the best piece of health/wellness/dance advice you've ever gotten? 
It's all about balance.
What's your guiltiest pleasure?  
Cheese…and red wine…
What quality do you really cherish about yourself?  
My drive!
What's something most people don't know about you (that's maybe a little funny or weird)? 
I can move my left bottom eyelid muscle independently of any other muscle.
Anything else about you that I missed?  
Nope!  ;)
https://bodyconceptions.com/wp-content/uploads/Ashley-headshot.jpg
640
960
bodyconceptions
http://bodyconceptions.com/wp-content/uploads/bodyconception-logo.png
bodyconceptions
2016-03-01 01:23:57
2016-03-01 01:42:53
Meet our new instructor and Broadway performer, Ashley Adamek!