One of the first things you notice about Whitney is her smile. She radiates openness and joy when you meet her and also when she leads you through one of her fun and extremely challenging workouts. She truly embodies the excellence and warmth of our company, and we're so lucky to have her!
Keep reading to find out more about Whitney – including her favorite guilty pleasure (yay ice cream and chips!) and the best piece of wellness advice she's ever gotten. And make sure you sign up now for one of her classes. She'll have waiting lists soon!
~ Mahri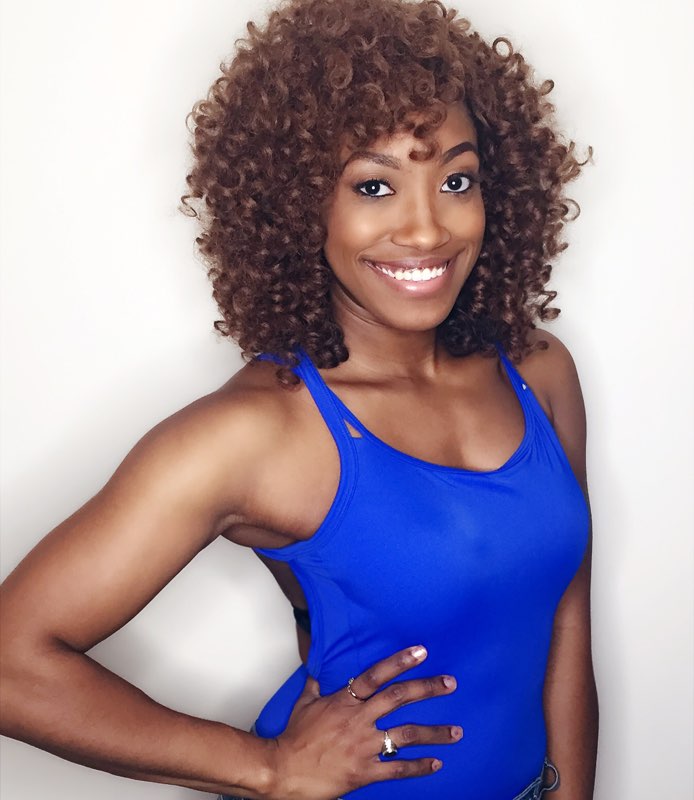 Full name: Whitney Renee Hickman
Where were you born? Winston Salem, North Carolina
Where did you grow up? Winston Salem!
What's your biggest passion? Dance of course!
Tell me about your career. Have you changed directions? If so, why? Being a double major in college, I always knew I wanted to dance professionally but also somehow combine dance and fitness/training. Kinesiology used to be my "back up plan" but now I've realized I can do both full time! I love to make others happy and reach their full potential so I'm so glad I can do that while pursuing my own happiness. :)
What do you wish you knew when you were younger? That being an adult is overrated! (lol but seriously.) But also that it is okay not to have it all figured out at once. Take your time growing up and do what makes you happy. Cherish every moment.
What's your fitness fashion style? I love bright colors and printed leggings and a good crop top is always somewhere nearby. I love baggy clothes as well so it's typically a combination of the two.
What's the best piece of health/wellness/dance advice you've ever gotten? The only person you are competing against and/or trying to impress is YOURSELF. Don't compare yourself or journey to anyone else, as long as you are doing your best the results you want will come.
What's your guiltiest pleasure? I love Chips and Ice Cream..Any given day I can eat a bag of Lays and a Pint of Halo Top for dinner and I'll be completely content with life.
What quality do you really cherish about yourself? My personality! I genuinely love to make other people happy. So even if it's something as simple as a smile or one of my corny jokes, as long as it made someone's day just a little better, it's a great day for me.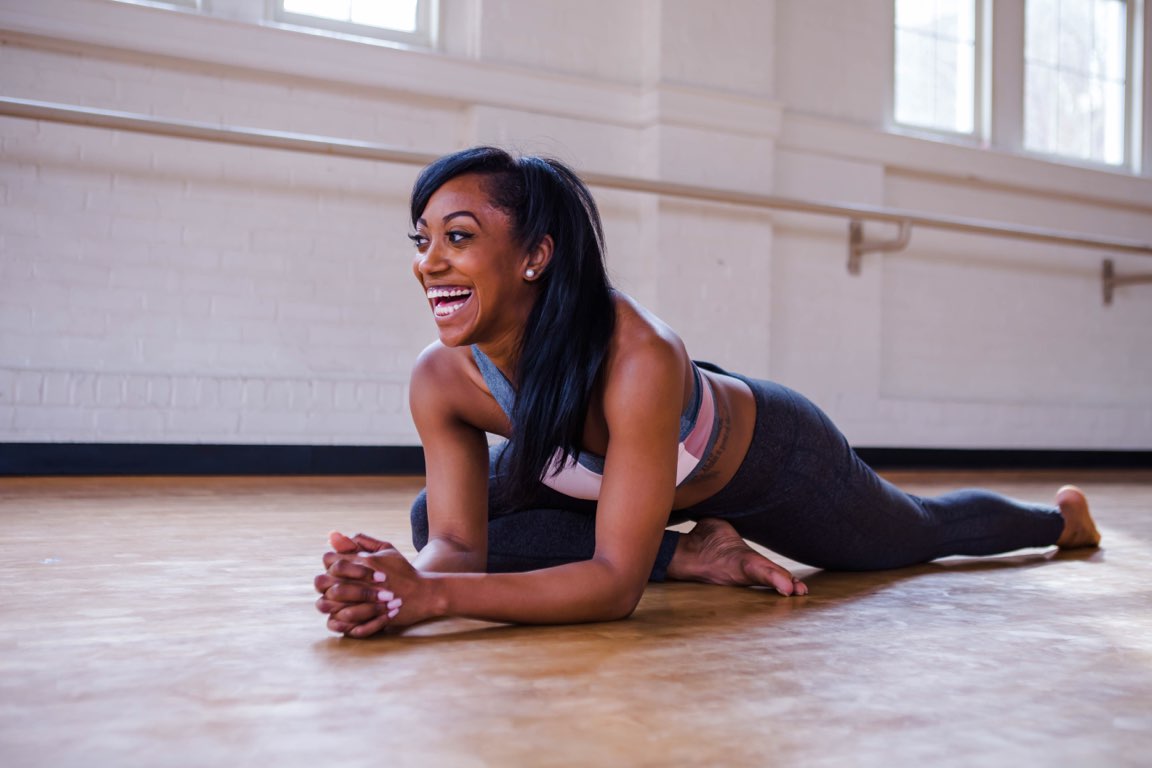 What's something most people don't know about you (that's maybe a little funny or weird)? I'm the youngest of 8 siblings and my brother closest to my age is 9 years older than me! Guess you can call me a surprise :)
Anything else about you that I missed? I have the best puppy in the world named Chimmy!
https://bodyconceptions.com/wp-content/uploads/Whitney-headshot.jpg
800
694
bodyconceptions
http://bodyconceptions.com/wp-content/uploads/bodyconception-logo.png
bodyconceptions
2017-10-14 14:10:08
2018-04-21 01:09:56
Meet Whitney Hickman: Our talented new BoCo instructor, kinesiology expert, and puppy owner!