It's been such a pleasure getting to know Demi since the very first time we met. She is known as an incredible tap-dancer in NYC dance circles (which definitely impressed me!), but some of the most wonderful qualities about her from my perspective are her deep care for others, her conscientiousness and strong sense of responsibility, and her warmth and connection with others. These are the qualities I seek in our trainers, and I feel so lucky to have her on the team.
While the COVID pandemic has made it difficult to meet our trainers in person, you have so many opportunities to see Demi online and train with her in virtual sessions. Contact us to arrange sessions with her, and you will have such a fun experience!
Read about Demi below to find out more about her background and her secret dream (which I have a feeling will come true!).
Enjoy, and join me in welcoming Demi to the team! ~Mahri
**********************************************
Full name: Demi Remick
Where were you born? New Hampshire!
Where did you grow up? New Hampshire but I moved to NYC at 15-years-old!
What's your biggest passion?
Tap dancing!
Tell me about your career. Have you changed directions? If so, why?
I am a professional tap dancer, teacher and performer. I haven't changed directions, only added fitness into my life! I love taking care of my body because it is my instrument, and sharing that with others is such a special addition to my life as a dancer!
What do you wish you knew when you were younger?
Not to stress out about so many small things. To enjoy the ride and look forward to the future!
What's your fitness fashion style?
High waisted leggings and sports bra matching set!
What's the best piece of health/wellness/dance advice you've ever gotten?
The body is capable of so much more than we think. Our bodies are smart, resilient and adaptable!
What's your guiltiest pleasure?
Justin's Peanut Butter Cups!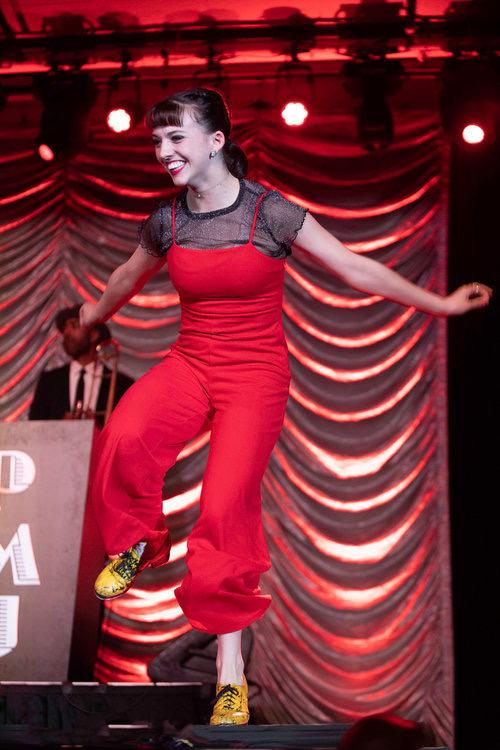 What quality do you really cherish about yourself?
My resilience, determination and commitment to everything no matter how small in my life.
What's something most people don't know about you (that's maybe a little funny or weird)?
I love stand up comedy! Some of my favorite comedians are Steve Martin, Bo Burnham & John Mulaney!
Anything else about you that I missed?
I have a secret dream to be a tap dancing host or guest on Sesame Street! If you know one of the producers, send them my way.
https://bodyconceptions.com/wp-content/uploads/BoCo-photo-4-e1587439566665.jpeg
376
331
bodyconceptions
http://bodyconceptions.com/wp-content/uploads/bodyconception-logo.png
bodyconceptions
2020-04-20 15:50:01
2020-04-20 23:29:29
Meet Demi Remick, one of our newest team members and fabulous tap dancer!