I knew from the moment I started talking with Jessie Mays that she would be perfect for our company.  She is hugely passionate about dance and music, and she is also a warm, open, talented, and conscientious person. She absorbed everything we passed along as a company so deeply, and she has shown great compassion for women and women's health.  I love her commitment to dance and have enjoyed watching her perform.
Jessie is an incredible addition to our company in Denver. I suggest reaching out right away to train with her since she is already filling her schedule. If you're lucky, you'll get some great stories about her sweet dogs before jumping into a fun, challenging, and thoughtful workout she has created for you.
Get to know more about Jessie and her early love for Disney here!
~ Mahri
****************************************
Full name: 
Jessie Mays
Where were you born?  
Seattle, WA
Where did you grow up?
Bellingham,WA
What's your biggest passion?  
Performing!
Tell me about your career. Have you changed directions? If so, why?
I have been performing since I graduated college in 2016. I studied a lot of modern and ballet in college, however I have always had a love for Musical Theatre. I danced in MANY different parades in Disneyland for 6 years. In addition to Disney I have danced in contemporary companies and a lot of musicals. Thankfully I have not changed directions (I am so happy to get to perform for a living). However I have started to stay more in the theatre lane. I am focusing more on getting better at singing to help with booking musical theatre gigs. I also discovered my love for teaching fitness about 4 years ago. I wouldn't really say teaching fitness is a change in directions because I think it has made me a stronger dancer and has given me more confidence in myself.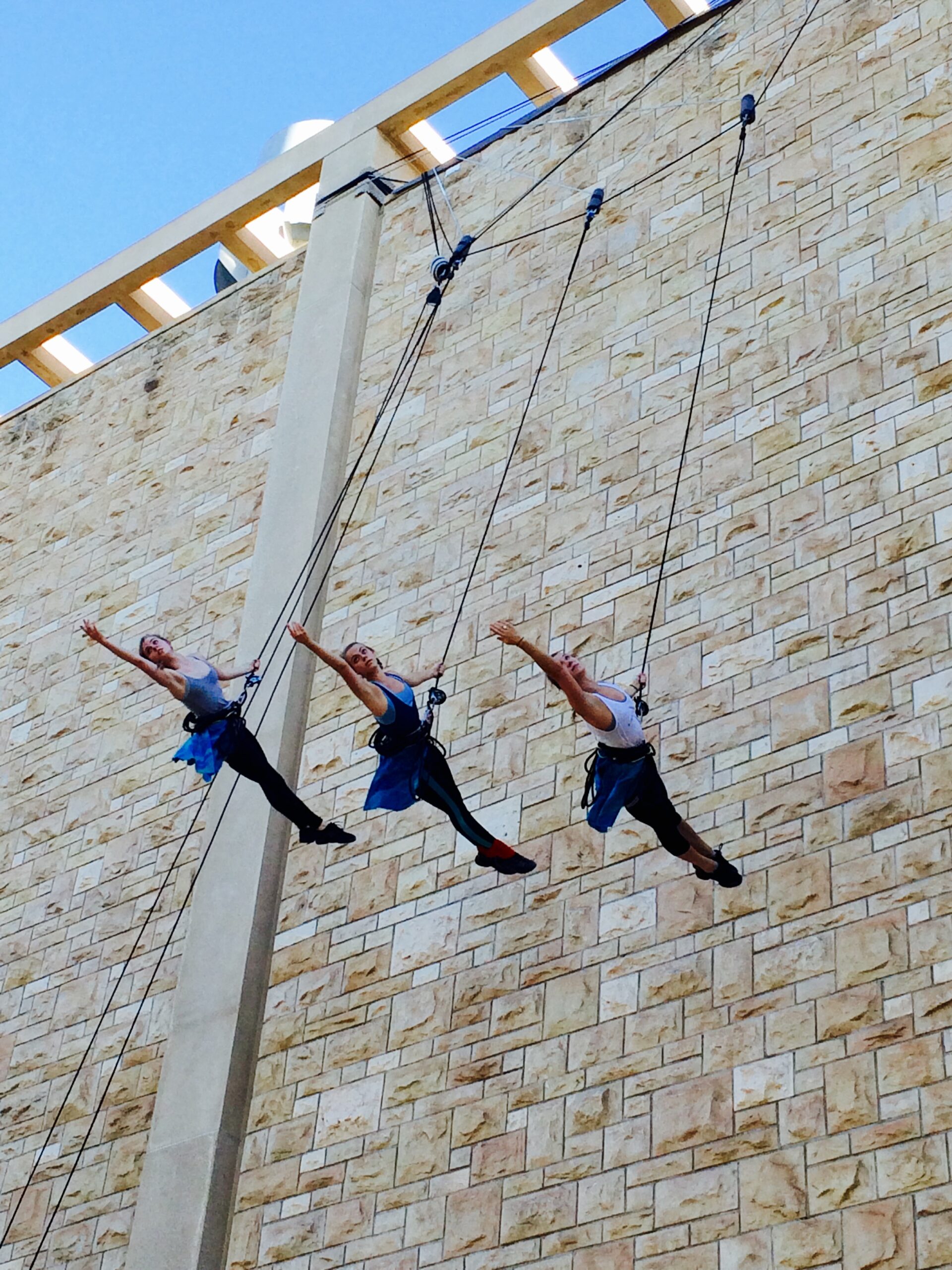 What do you wish you knew when you were younger?
I wish I had learned to tumble when I was younger (acrobatics). I am now too scared to hurt myself by learning at this age. Haha 
What's your fitness fashion style?  
Leggings, fitted razor back tank top. (If I could own everything Lululemon that would be the dream)
What's the best piece of health/wellness/dance advice you've ever gotten?  
Oh gosh. I have so many things so here is a list of things I love to live by- Health: Drink a lot of water, go outside, moderation is key. 
Dance advice: dance through your back not just the front of your body, getting a "no" does not mean you failed. 
What's your guiltiest pleasure?  
ICE CREAM, Cookies and French fries 
What quality do you really cherish about yourself?  
My passion for dance. I have never given up. 
What's something most people don't know about you (that's maybe a little funny or weird)?  
When I was in 5th grade we had to write in our yearbook what our goals were to attain by the year 2020. I wrote "By the year 2020 I want to be a Disneyland Dancer" (plus a lot of other phrases about dancing that didn't make sense. I will attach the picture). In 2016 I was hired to be a Disney Dancer! 
Anything else about you that I missed?
I have two dogs who I ADORE. Cooper and Sunshine. My fiancé is also my rock and supports me in everything I do. We were high school best friends and now we are getting married! I am so thankful to be in Colorado with him and my dogs:). 
https://bodyconceptions.com/wp-content/uploads/Jessie-Mays_Headshot-Hair-Back-scaled-e1683213985180.jpg
1427
1707
bodyconceptions
http://bodyconceptions.com/wp-content/uploads/bodyconception-logo.png
bodyconceptions
2023-05-04 11:27:07
2023-05-04 15:02:19
Meet Our Fantastic Denver Trainer, Jessie Mays!