photos by Kathleen O'Neill
At the time we decided to launch a video subscription service, I had been getting requests for videos for a long time. Many of our clients love to travel, but they don't want to lose momentum with their workouts. They have difficulty finding workouts like ours in other locations, and they also find it difficult to leave their families while on vacation to exercise.
In addition to our travelers, requests for videos come from new mothers who can't leave home to take fitness classes, from clients who need quick, at-home exercises to fit into the middle of their busy lives, and from people interested in our method who do not live close to our classes or privates (big shoutout to our friends in Japan, Italy, Croatia, Austria, and beyond!).
While creating videos, I had to decide on the best way to approach the project – to create a structure that could satisfy the needs of a range of different kinds of clients and stay true to the essence of Body Conceptions. I wanted an effective and fun workout designed to be part of a larger wellness-driven lifestyle. And I wanted to make sure our subscribers felt engaged and taken care of.
Before committing to a video subscription, how do you know it's right for you? And how do you get the best out of it without getting bored or burnt out?
I am including some tips below in addition to some information that should help you better explain how our videos work. And as you can see below, we are always open to your thoughts and ideas. We couldn't be the company we are without YOU!
How is the Body Conceptions Video On Demand Subscription structured?
You can subscribe per month or per year depending on your preference. Videos are organized into bundles that each consist of smaller, 6-10 minute exercises as well as a full 35-40 minute workout that contains all the exercises put together. You can mix and match separate exercises or do a full workout depending on your needs. Video bundles are added every few months.
How should I tackle an at-home workout?
Put aside enough time and materials. Especially the first time, make sure you put aside some time in your schedule to set yourself up in your living, get the video working on your TV or laptop, and have all your materials ready (which include weights and a mat for most of our workouts).
Complete the whole workout. Pick a video and commit from beginning to end. This might sound obvious, but it's not. Most videos are designed to take you carefully from the beginning to the end of the exercise, and completing it is the best way to experience it fully and correctly. We have made this process easier by designing exercises that can be completed quickly (in just 6 minutes!) – or you can do them together with other exercises.
Invite friends. Ok, you might prefer to try these videos on your own a few times to get the hang of it. But working out is definitely more fun to do with friends. Recruiting a friend to join you – or even a group of friends – can help make the experience better and also help you stay accountable to your workout routine.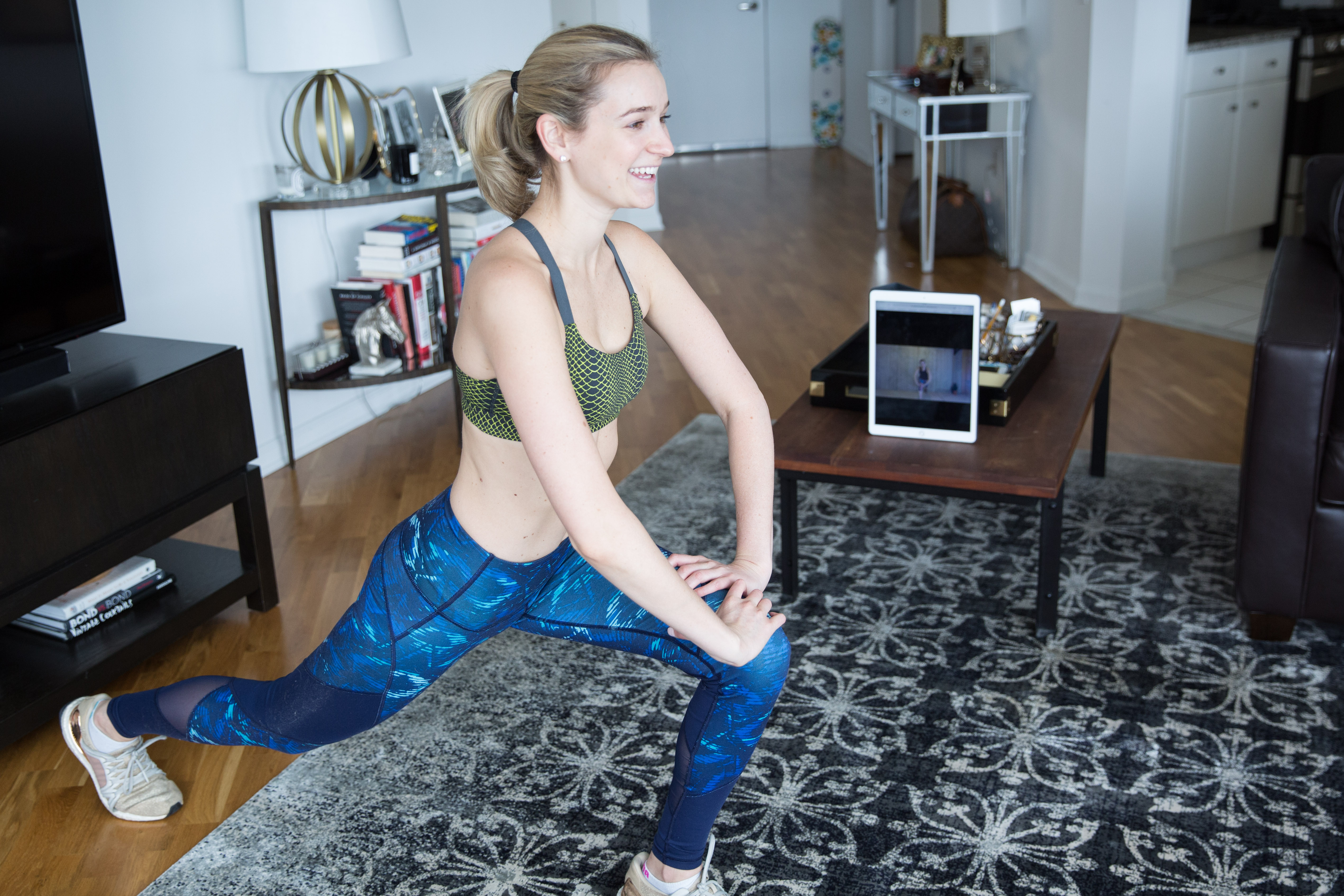 Which Body Conceptions videos should I use and when?
Start with Complete Workout #1. Especially if you don't know our workout, the best way to experience the way we work is to do one of the complete, full-body workouts. The progression of exercises is deliberate, and the first workout contains the best and most complete explanations. You may decide to cut and paste exercises later on, but this will give you the best taste of the method from beginning to end. For all bundles, I recommend trying the full version before committing to shorter favorites.
Think about your preferences. Our philosophy is that the best way to incorporate exercise into your life regularly is to do what you love. This applies to these videos as well. Figure out which ones you prefer, and don't be shy about using them. We can keep track of the videos that are viewer favorites and create more exercises that are similar. Don't forgot, however, that the best way to see results is to challenge your limits and introduce your body to variety. Make sure you venture into new and challenging territory as you design your daily workouts.
Make a schedule. As with any exercise routine, it's incredibly easy to back out when you leave things up to chance. You can easily get distracted in front of your television or decide at the last minute that you're too tired to exercise. Try making a workout schedule for yourself at the beginning of the week, and do your best to stick with it. Over time, doing workouts at home will become a routine you crave regularly.
Use the videos as supplements. Didn't get enough abdominal work in your yoga class? No problem! End your evening with a quick 6 and a half minute abdominal workout at home, and consider your fitness night complete!
What's special about our service?
We will grow a library that will only get bigger and bigger, and we will start introducing specialty workouts over time, which include pregnancy videos, use of props, dance routines, and extra difficulty. We will also create partnerships with different wellness businesses and offer amazing access to those businesses to our subscribers.
Most importantly, we want your thoughts on these videos and will take requests as seriously as possible. We also promise to keep subscribers updated on developments with the videos and with Body Conceptions as a company. We love the Body Conceptions community and want our subscribers to feel included!
What's coming up?
More and more and more! Stayed tuned for more videos (added this month!), in addition to partnerships with other wellness businesses and ways to connect with our online community.
Enjoy your videos – and be sure to let us know what you think!!
https://bodyconceptions.com/wp-content/uploads/Elena-Seat.jpg
4360
3369
bodyconceptions
http://bodyconceptions.com/wp-content/uploads/bodyconception-logo.png
bodyconceptions
2017-04-27 12:32:57
2018-04-21 01:11:59
Why videos? And how can I get the most out of them?