(Interviews and photos by Kathleen O'Neill, C. Lo's makeup by Victoria Hoffman).
Note from Mahri~
I love running challenges because they give me such great opportunities to meet new people and also witness some amazing accomplishments. I exercise for a living (so it's easy for me to make it happen every day), but I am always so impressed when I see our challengers truly commit to their workouts with us and get stronger and stronger with each passing week.
We have not traditionally named our second place winners, but I felt that BOTH C. Lo and Natasha put in a tremendous amount of work and saw beautiful results. And they were both such wonderful people to have in our classes. I feel so happy to consider both of them parts of our BoCo family – for this challenge and beyond!
*********************************************************
Meet our amazing winner, C. Lo!
Tell us about yourself! I'm the real C.Lo even though I can't sing as well. I'm originally from the South Shore in Massachusetts (yes, I pronounce my "r's" and yes, I pronounce "room" like "rum") and have been in NYC for about four years. I love my bunny Herman (www.instagram.com/professor.herman), animation (watching and creating), and putting an egg on food.
Describe your career and how you originally got into the industry! I manage operations and accounts in the printing industry – we print just about anything on paper from invitations to menus to napkins to art reproductions. I moved to NYC unemployed and applied to as many jobs as I could. I was hired as a project manager and have been in the industry ever since. I am also launching an Etsy shop soon with my friend Meredith (http://www.mgniles.com/) that will combine our love of print, graphic design, and illustration. Keep your eyes open for it!
How did you find out about Body Conceptions' challenge? I go to Julia's Monday class every week, and she initially told me about the #LoveYourself #LoveYourBody Challenge, but I was traveling a lot and also was admittedly a little intimidated. When this challenge came up, she again encouraged me to try it, and I am so glad I did!
What kept you motivated throughout the 4 weeks? My biggest motivator was my teammates and all the BoCo trainers (especially my team leader Julia!) I'm pretty shy in workout classes but all the trainers try to meet everyone and make you feel part of the group immediately. I also got to know some of the girls in the challenge, and they really motivated me to take more classes when I didn't want to (like doubling up on classes in one day, ugh!), or to keep those weights up when my arms were drooping. I wouldn't have done as much without their support, and I'm grateful for BoCo for building such a great community.
My friends, employees, and family were amazing too. Everyone was giving me a lot of support and as cheesy as this sounds, their enthusiasm really energized me to go to class when I had a long work day.
How did it feel when you found out you won? Incredible and really shocking. I don't ever win anything that involves physical exertion or self control, ha! I knew a lot of girls were working very hard, so I wasn't even thinking about winning. I was most surprised at the amount of inches I lost. I guess I wasn't paying enough attention during my weekly measurements, but I was stunned when I heard the final numbers. I kept thinking I must have heard the results wrong!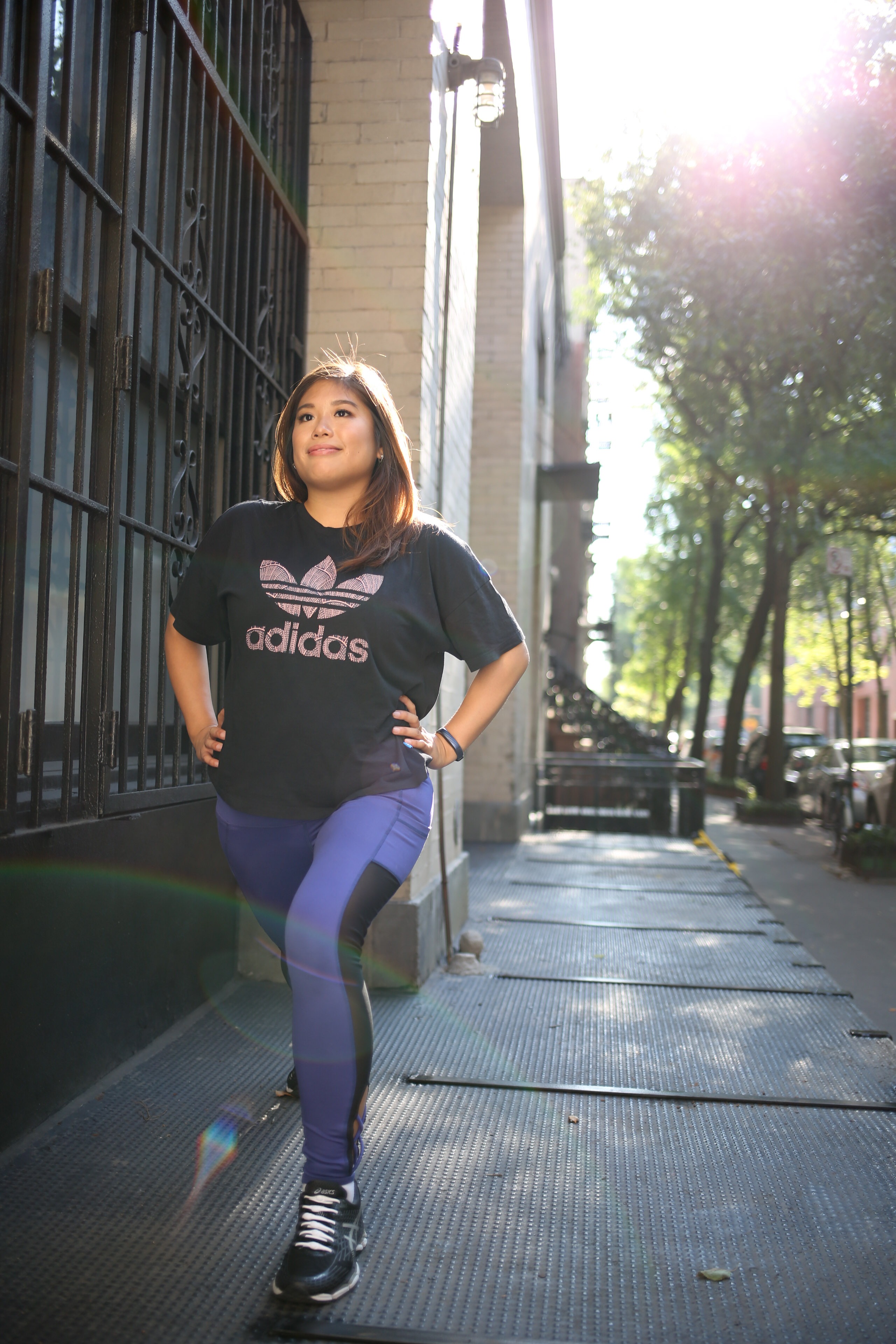 What are you going to do now that the challenge is over? Start eating cheese again! But I am still going to continue BoCo, although I might go three times a week instead of five or six. Now that I know I can get stronger and lose inches with this workout, I don't want to stop!
What do you do for fun when you're not working or working out? I love reading, drawing, playing video games, checking out new restaurants with friends, watching Netflix – pretty much anything that involves sitting on my butt and not moving, haha!
What's your favorite BoCo exercise? Arms and legs! I think these exercises are really fun, and I love the burn. The movements are always very interesting – who knew moving your leg in and out on a small slider could hurt so good?!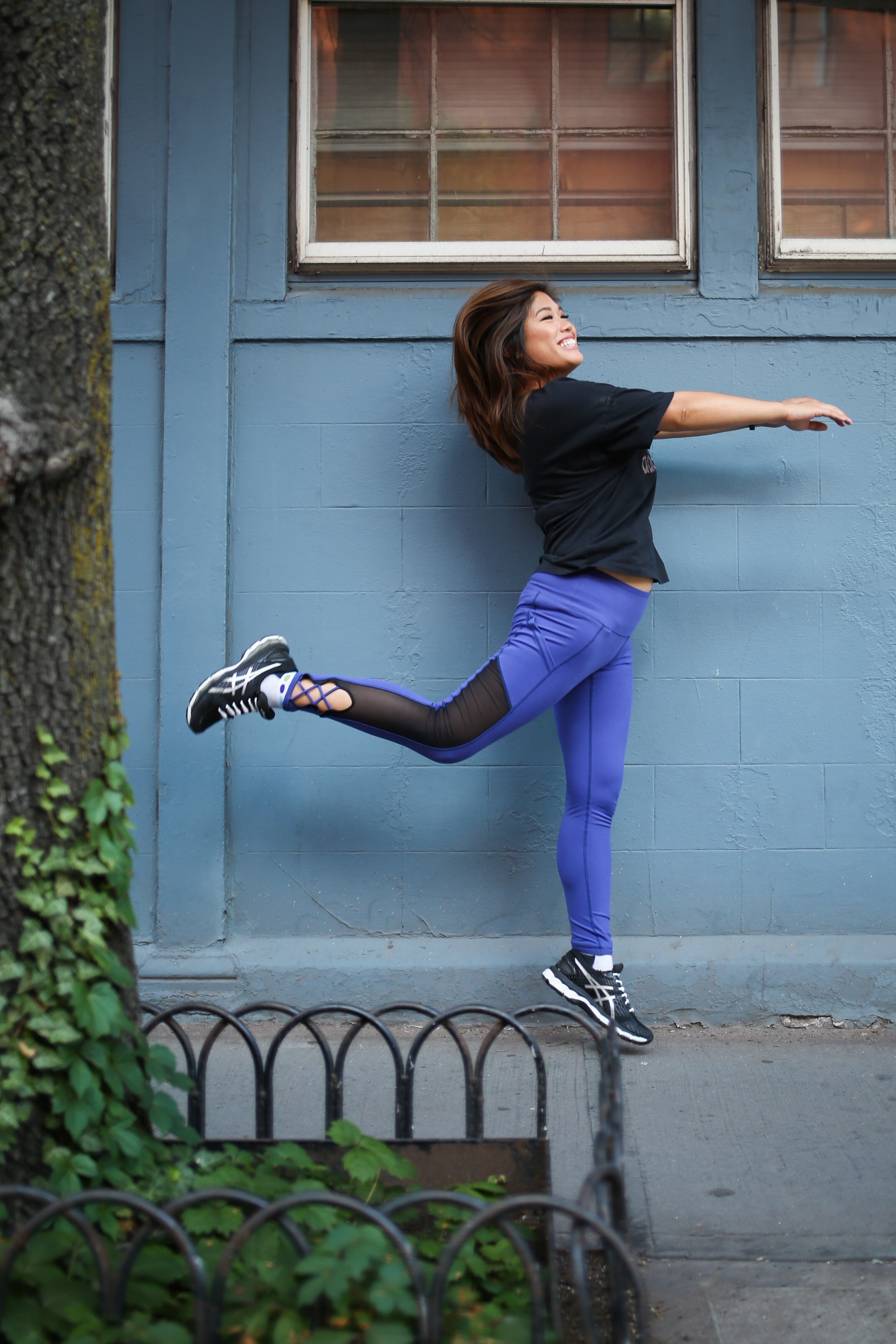 How does BoCo compare to other workouts you've tried? What makes it special? I've tried so many workouts (and diets and all the "fads" that come out), but I got hooked on BoCo after my first class, which, perhaps fatefully, was also the first class my Team Leader Julia taught! The trainers are all so nice and really try to get to know you. I truly feel like they are there to help you with your goals instead of just going through the motions of teaching a class. It motivates you to give it your all versus just doing the minimum. Also I love how the classes are structured. Not only are the workouts just the length of one song, but they are broken up so you're not doing all the cardio or toning at once. It's the only class I've taken so far that is fun and works out my whole body. Everywhere burns – even muscles I didn't know I had!
What advice do you have for future challengers to succeed? Here are the four things that helped me!
Firstly, it's important to get a comfortable, fun outfit to wear and nice sneakers! This seems really obvious, but I never really believed it until I did it. It seems silly to spend money on that, but I could not get into my workouts when I was wearing things that didn't fit or move right and had sneakers with no support. You'll be working out a lot so it's worth the investment.
My second piece of advice would be to really push yourself and think in increments. When you're doing the seat section and think you can't possibly lift your leg up anymore, keep telling yourself you'll do just five more, and soon you'll start hearing the count down. And anyone can do 8 lifts!
As far as dieting, I didn't want to go all out because I wanted to keep sane during the month, so I told myself I would just cut one thing out. I chose my biggest weakness: CHEESE! I did not realize how much cheese I ate until I stopped eating it. Now I am very happy it's back in my life, but I am trying not go crazy with it as I used to.
Lastly, really take advantage of the community. My team joked that we saw each other more than our own friends. But it will be true, so get to know the others. It's not only nice to have personal cheerleaders in class but also people to commiserate with!
*****************************************************
Thank you, C Lo!!
Now meet our impressive, close runner up, Natasha!
What kept you motivated throughout the 4 weeks? What motivated me was my big Vegas trip coming up in September and the support of my teammates.
What's your favorite BoCo exercise? I love all the classes, but if I had to pick one, I would say the Sculpting class was my favorite.
What do you do for fun in your free time? I love going to the beach, outdoor activities, and enjoying the weather..
https://bodyconceptions.com/wp-content/uploads/20160706-A41A2824.jpg
2554
1703
bodyconceptions
http://bodyconceptions.com/wp-content/uploads/bodyconception-logo.png
bodyconceptions
2016-07-09 09:54:35
2018-04-16 01:15:49
We are big fans of our #StrongForSummer challenge winner and close runner up!