I first met Megan in one of my fitness Intensive programs.  I remember noticing her beautiful strength, control, and focus and wondering, "Who is this girl??"  I came to know Megan as an incredibly warm, knowledgeable and capable trainer.  She is one of my premiere prenatal fitness experts and also a popular Body Conceptions instructor at Rutgers University.
I feel lucky to know Megan, and I'm happy that you'll get to know her a bit here, too!
~Mahri
Where were you born?  Edison NJ
Where did you grow up?  Washington, NJ
What's your biggest passion?  To Dance!  That's why I love what I do so much. I get to dance and help others feel good about themselves.
Tell me about your career.  Have you changed direction?  If so, why?  Yes!  I was training to be a professional ballet dancer when I got a career-ending back injury during my senior year of high school.  All of that time spent trying to rehabilitate myself led me to decide to become a Pilates and fitness trainer.
What do you wish you knew when you were younger?  Not to spend so much time worrying!  I think I wasted a lot of time in my head, and I've learned since to pay more attention to what's in my heart.
What's your fitness style? A combination of enthusiasm and focus.
What piece of health/wellness/dance advice you've ever gotten?  Never stop dancing!  I was told this when I was going through my injury and I think the real message there was that no matter what happens, find a way to do what you love.
What's something most people don't know about you (that's maybe a little funny or weird)?  I almost always wear socks. I have a bit of a foot phobia!
What's your guiltiest pleasure? Watching every and any reality show!
What quality do you really cherish about yourself? I'm determined to keep learning and growing so I can become the best version of myself.
Anything else about you that I missed?  I've been very lucky to have really amazing parents who are responsible for me now being able to live a life filled with passion and joy.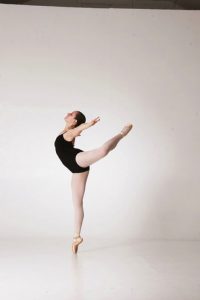 https://bodyconceptions.com/wp-content/uploads/Meganphoto-copy.jpg
1014
1321
bodyconceptions
http://bodyconceptions.com/wp-content/uploads/bodyconception-logo.png
bodyconceptions
2014-03-02 03:31:03
2014-03-02 03:45:25
Meet the Wonderful Megan Beers!!